Michael Stosic began his recording career in 1982 with his blue-eyed soul self-titled album. The album, with only 100 copies of the LP pressed, never officially was released, yet somehow people around different parts of the world have heard about this album and in 2015 was reviewed as one of the "years finest."
New Michael Stosic Album Recalls Hall & Oates With Added Jazzy Touches
SOURCE: ERIC TAYLOR

In these days of frivolous studio hooks, the lyrics are in danger of becoming a lost art. The best pop music tells a story, often utilizing the universal language of love. Singer/songwriter Michael Stosic is well aware of this, producing a smoothly crafted Adult Contemporary effort, a self-titled album that borrows liberally from '70s and '80s soul and R&B, jazz, and soft rock. Hall & Oates may have ironically become the toast of the indie scene of late, but it's Stosic who really carries the flag of their influence.

"The way you look at me with your cold-black eyes/Why do I always have to melt inside?" laments Stosic on "Backstreet Dancer," a moving tale of unrequited love. "Backstreet Dancer" encapsulates Stosic's primary style – sleek, jazzy grooves enveloped by tasteful guitar and romantic sax. It is the stuff of AM radio gold, a throwback to a more innocent time in popular music. The break-up track "Easy Come Easy Go" achieves its melancholic power from its plaintive, mellow piano and Stosic's warm croon, which is set in front of the mix.

The blue-eyed soul and '80s gloss of "If You Ever Change Your Mind" is another of the CD's highlights, recalling the heyday of Hall & Oates. The light funk of "Can't Say No" and sweeping beauty of "Be Easy Love" cuddle the heart, helping elevate this record to among the year's finest.
__________________________________________________________________________________________
 Michael Stosic entered into the Gospel/Christian music world in 1986 when he wrote and recorded his first Contemporary Christian album titled "Brand New Love", which became an instant hit with listeners on the West Coast due to play in Seattle Washington from Spirit 105.3FM KCMS Radio. Three of Michael's songs from that album were entered into the Christian Artists International Songwriting Competition and all three songs finished in the Top 10. Then Michael's song "Surrender" won the KCMS Peoples Choice awards in Seattle. Michael was then selected as one of the Top 16 New Christian Artists in the Country by Praise Ministries in Los Angeles and was invited to perform with Pat and Debbie Boone at the Anaheim Convention Center for Praise Celebration 87.
Soon after the release of his debut Christian album, Stosic's second album "Symphony of Praise" reached listeners all across America and 118 other countries including Communist China. The success and response to Michael Stosic's songs in the Christian music world became evident to him after the release of his third studio album "Psalms of the Heart" in 1992 receiving letters and phone calls from fans across America who gave him praise for his music.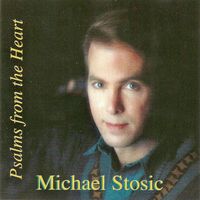 A decade after the release "Psalms of the Heart", Stosic was invited to Zimbabwe to put on concerts for the people; touring the land and even making a stop to sing for children at an orphanage. Upon returning back home to the United States, he was saddened to receive a call from the pastor running the orphanage informing him that 3 of the children he had interacted with had passed away from malnutrition. Being overwhelmed by the heaviness of the news, Michael decided to get more involved with the country of Zimbabwe and the children that live there. He soon teamed up with the Indiana based non-profit organization Feeding The Nations and The River Christian Church in Reno, with their help he took part in getting a shipment of 286,000 meals sent to Zimbabwe for the people in need.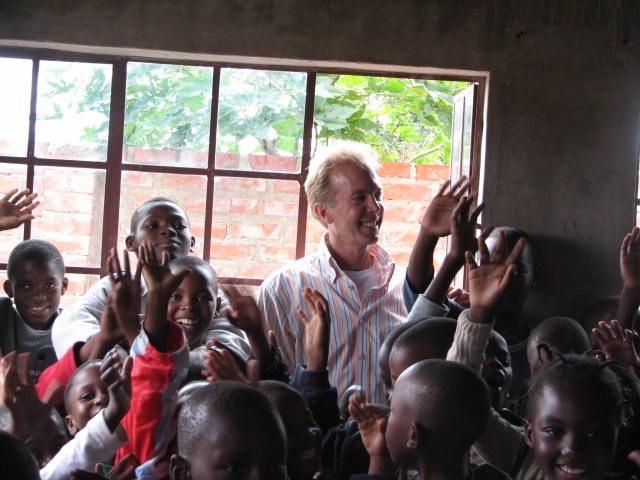 1. December 2nd 2016, "I Believe" (Gospel Remix)" was #13 in the Country Top 20 Stream Chart
2. December 4th 2016, "I Believe (Gospel Remix)" was #11 in the Christian Top 20 Stream Chart.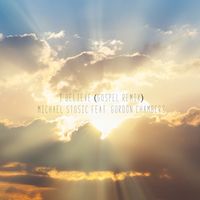 From the artist: "I wrote I Believe just after losing my father a few years ago. I felt that I needed to start writing about the most important things and people in my life and my faith has always been important to me and what helped me get through that time. I just wanted to simply state my faith as to what I believe in, God and his Son, the cross and forgiveness. Then because of my faith I also wanted to convey that I believe in love, at a time when there had been such hatred and racial tension in the world I wanted to say "I believe in love no matter our color of skin I believe we are one."
After recording the basic tracks at my studio in Reno I went to Brooklyn, New York to have Pete Mignola of MetroSonic Studios mix, master and produce my song. I was so honored to have Gordon Chambers become a part of my recording. He put together a wonderful vocal arrangement with some great background singers and Gordon himself doing an amazing vocal improv at the end of the song. It reminded me of a song on his album "Sincere" called "A Song For You" written by Leon Russell. It was initially just Gordons vocals and piano, very intimate and emotional and at the end these lovely singers joined him bringing power and emotion and lifted the song to new heights, just like he did on my song I Believe. The performance Gordon and the singers did on my song makes you feel that we are all in this together, that they feel the same way I do, that in fact, we all believe in love.
2017
2017 was a tremendous year for Michael! January 17th he was nominated for the 2017 New Music Awards as the AC New Artist of the Year! The New Music Awards are from New Music Weekly Magazine out of Nashville, Tennessee.
He released several singles for the year, all doing extremely well charting in the Top 20 Stream and Download Charts through Daily Play MPE radio distribution charting songs in the Christian, Country and Adult Contemporary Genres:
1. April 2nd 2017, "He's Alive" was #12 in the Christian Top 20 Stream Chart.
2. May 26th 2017, "Gospel Train" was #17 in the Country Top 20 Stream Chart 
3. May 28th 2017, "Gospel Train" was  #12 in the Christian Top 20 Stream Chart.
4. June 18th 2017, "Teach My Children Well" was #5 in the Christian Top 20 Stream Chart.
5. September 11th 2017, "San Juan Island" was #3 in the Adult Contemporary Top 10 Stream Chart.
6. November 5th 2017, "The Best Gift" at #2 in the Christian Top 20 Stream Chart.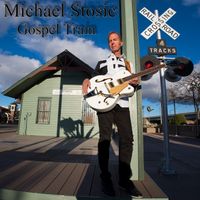 Self-released as a single in May of 2017, Gospel Train had been downloaded by over 1,900 radio stations world-wide. His song debuted in both Country and Christian Top 20 Stream Chart for radio through Daily Play MPE.
Here is what some of the program directors said about Michael's single Gospel Train.
"Stosic is definitely going places" / "Slick sounding tune, very good musicians."
"Looking forward to hearing more of his music." / "Awesome! Thank you for the introduction."
"Bravissimo! Will put the single on our June playlist." / "On board with this release, thank you, loved it."
"Vocals are top notch." / "Great vocals, direct and to the point." / "Building quite a following here in England."
"Charting in the Top 50." / "Now we're talking  this guy is awesome." / "One of my favorite acts to come my way in a long time."
December 25th, Michael placed three songs in the Top 100 Christian Songs for 2017 by Sort Hits Radio Tracker. Michael's song "He's Alive" was #13, "Gospel Train" was #21  and his song "Teach My Children Well" was #25.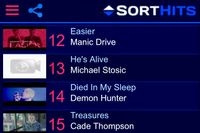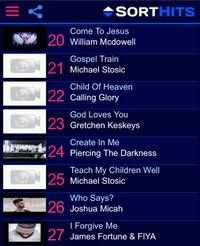 2018
Michael self released his first single of the year, "He Will Reign Forever" from his I Believe album, February 6, 2018 to radio through Play MPE Radio Distribution. In it's first week the song debuted at #19 in the Christian Top 20 Download Chart and at #19 in the Christian Top 20 Stream Chart. 
The first single from the album was released Monday October 22nd and is called "On That Day." This is a song Michael wrote about the loved ones he's lost along the way, his daughter Georgia and his father. It is a song about his Christian faith and hope that on that day (of his final breath) he'll be reunited with them and all his family and friends who have gone before him. It is also a call to make sure you tell the ones you love now that you love them as none of us are guaranteed tomorrow. Available on iTunes November 1.
On That Day debuted at #8 in the Christian Top 20 Stream Chart and #13 in the Christian Top 20 Download Chart.